StaffBuffalo, a women-owned full-service professional staffing company, was founded by Maggie Shea and Lauren Lewis in 2015. The company provides executive, direct hire, and contract solutions to their clients, and helps people find opportunities in the job market that match their credentials and interests.
In the spring of this year StaffBuffalo launched HRBuffalo, a human resources support and management consulting service led by HR professional Jillian Majka. This service provides businesses the option for HR support services, HR compliance subscriptions, and HR project consultation and management services, depending on need.
"We have worked with several high-level executives that were working out of the area and were looking to move back to WNY," Lauren said. "It is exciting when we can relocate expats back to Buffalo and get them a great job that most people wouldn't expect them to get in Buffalo!  No matter the level of the candidate, it is always a great feeling when you place them into a position and they are extremely happy at their new company."
In conjunction with the team at StaffBuffalo, we now present the first in a two-part series of articles that offer tips and advice to job seekers newly entering the workforce or exploring a career change. Stay tuned next week for part II, "Interviewing Tips." — KMM
---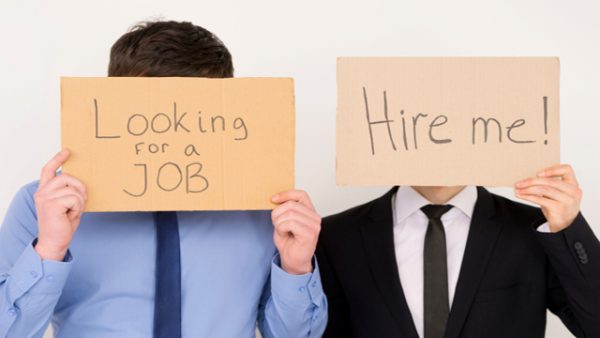 Being a locally based business in Buffalo, it's been amazing to be a part of the city's resurgence.  For years people were leaving the city to find better opportunities, but now many people are looking to stay in Buffalo or move back.  But what does it take to find a great job in Buffalo?  As times have changed, so has the standard way to get an interview and land your next job.  The need for professionalism and the need to follow up hasn't changed, however.  It's amazing the simple things that people miss when trying to get their next job, costing them an interview opportunity.  It's important to pay attention to details — details when it comes to the positions you apply to, details in the content of your email to hiring managers, and details in your follow-up.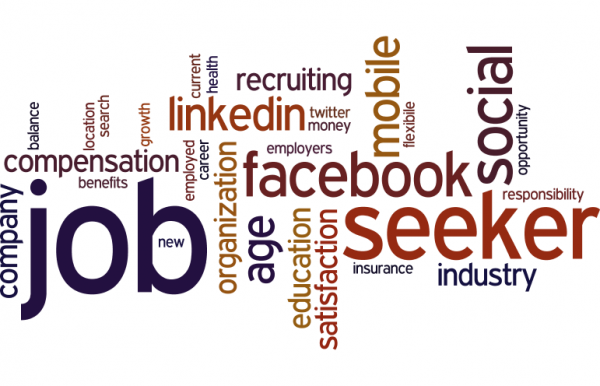 As a job seeker, you have many options to help you find your next position.  You have probably searched LinkedIn, Indeed, Monster, and other professional job boards for openings that are of interest to you.  It can become very overwhelming and is not personalized.  We talk to candidates on a regular basis that say, "I am not sure where I applied," or "I can't remember if I applied to that company." This is not good!  You should always know exactly to which companies and positions you've applied.  If you cannot remember, then you are probably not being picky enough in your job search.
It is important to take a strategic approach to your job search, and not just spam your resume to every position you see, whether you are qualified or not.  We see this happen all the time.  Why should a company hire someone if they do not even pay attention to the qualifications of a position?  Being qualified for a position goes beyond the black and white of your resume.  It's one thing to be qualified for a position based on your skills and previous work history, but you need to be a good cultural fit for the organization, as well.  You should also feel that the organization is a good fit for you, too!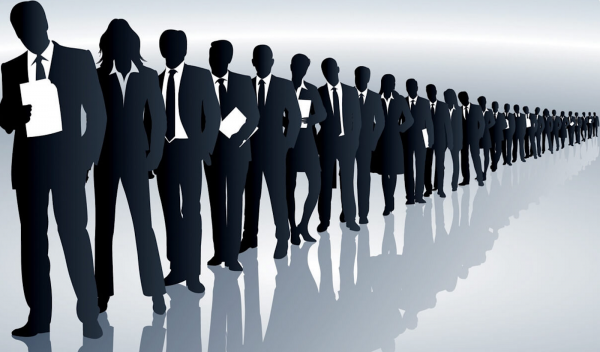 Don't be generic.  If you are serious about landing your next job, pay attention to details.  If you send an email to a hiring manager, make sure you personalize it.  If you are emailing them prior to getting an interview, make sure you tell them exactly why you are interested in their company and why you are qualified for a position.  Always attach your resume to your email.  You want to make sure that it is easy for a hiring manager to gain an understanding of who you are as a potential candidate.  We have received emails from potential candidates that just ask if there are any open positions at our company – no resume, no qualifications, and clearly did not do their research about our company or any of the open positions listed on our website.  This type of generic email will not get you a response.
Once you land the interview, don't forget the follow-up.  You wouldn't go on a great date and not follow up with a text message the next day, right?  Think of your interview like a first date.  You want to make a great first impression and it does not end when you walk out of the door after your interview.  It is extremely important to send a follow-up email right after your interview.  Make sure to send an individual and personalized email to each person that you met with.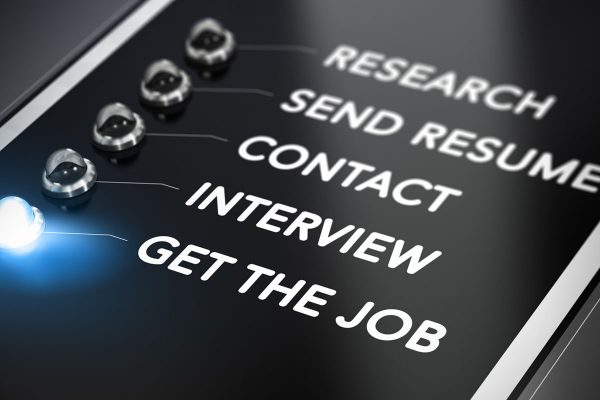 A handwritten thank you note goes a long way and is extremely personalized.  However, snail mail can be very slow, and the hiring process can move quickly.  If you want to add that personal touch by sending a handwritten thank you note, that's great and will make you stand out amongst other candidates – just make sure to, also, send a thank you email within 24 hours of your interview.
Don't take yourself out of the running for a position by sending a follow-up thank you note that gets into the hands of the hiring manager a week later.  By that point they may forget who you are or moved forward with other candidates.  If you don't follow up in 24 hours, don't expect that the hiring manager will ask you on a second date.  Courtesy is key, so make sure you thank them for their time.
There are many things that go into a job search and being offered your next position.  At StaffBuffalo we want to be a resource to you along the way.  From resume formatting to interview tips, we offer personalized Job Seeker Services to help you land your next job.  Click here to learn more about the Job Seeker Services that we offer.  We want to make sure that you are set up for success and get hired for your dream job!