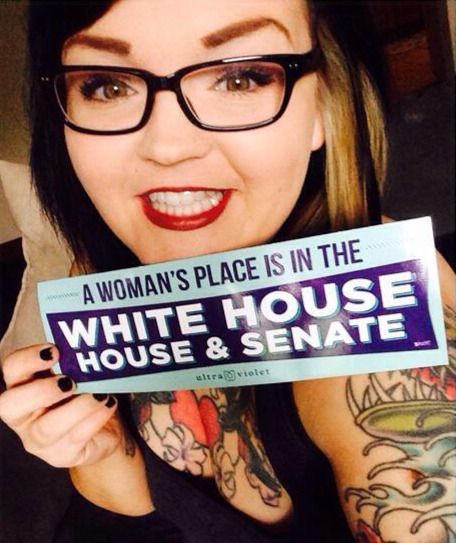 If the war on sexism hasn't been formally declared, how do you find the heroes? Just go deep into the machismo jungle and listen for one discordant voice. I'm proud to introduce Qween City to someone who has been doing earnest humanitarian work in Buffalo for longer than I've lived here.
Cameron Balon engages herself fully in whatever she's doing and her reputation in Buffalo reaches as far back to her time interning for Righteous Babe Records. It's fair to call her a Human Advocacy Machine but her official job title is Training Specialist in the advocate program for Crisis Services of Buffalo. Count on Cam for dutifully performing the thankless job of having regular frank discussions about bigotry and its human costs.
Crisis Services is the designated rape response agency for Erie County. They offer free rape counseling 24/7. An advocate will accompany a victim throughout giving a police statement, physical evidence gathering, and medical treatment. Counselors like Cam regularly support victims from their initial visit to the police station on, even on to the maternity ward.
---
Triaging trauma
Crisis Services is the first point of contact for many other essential social services. The same team of counselors and volunteers handle calls for:
Child abuse or other cases for the Child Protection Agency
Elder abuse
Support for other traumatic events
Emergency outreach
Resources for addicts
In a previous role, Cameron's office was located inside of a Buffalo police station. Acting as a victim's advocate, she facilitates the statement giving and administering of a rape kit. Cam showed me what exactly a rape kit is, taking out one sealed swab or specimen container after another. Even as she informed me that Buffalo has no backlog of untested rape kits, it felt incredibly dour to take in the series of sealed swabs and imagine what a long and stressful process it would be to have every kind of sample taken from my body. I would certainly feel better about it with someone like Cam in my corner to listen and simply be there.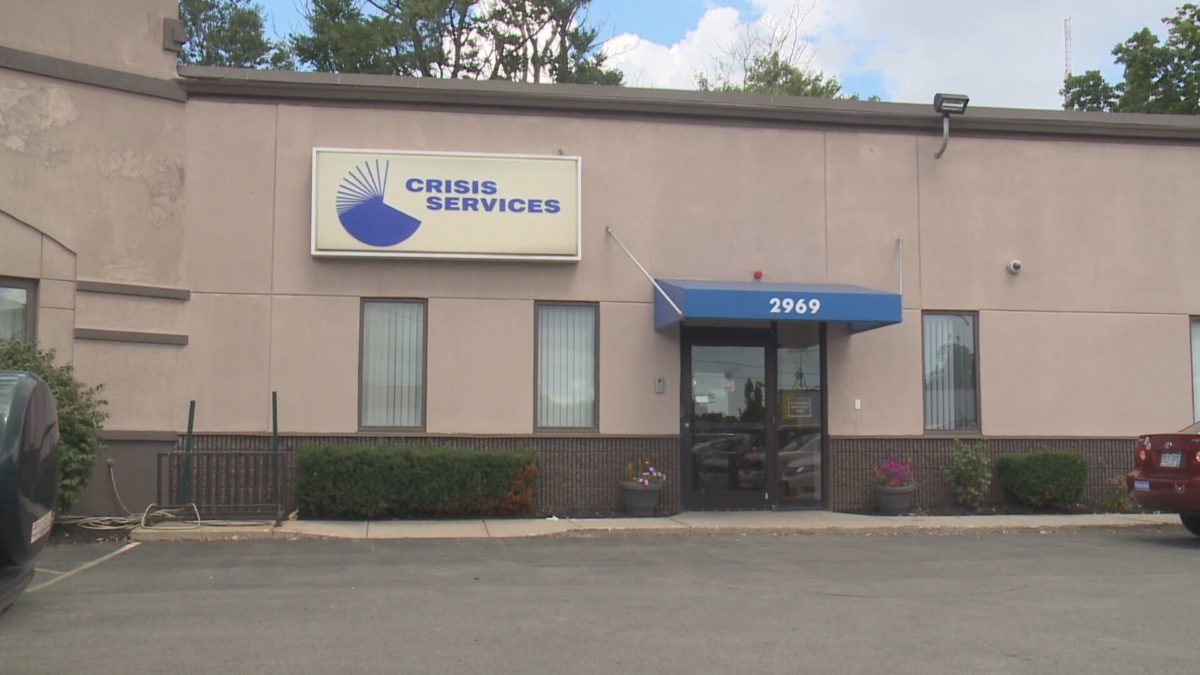 Funded through the county's Department of Mental Health, operating costs rely on public support. As such, services are affected by the political climate. The previous eight years, there was an advocate in the white house. Joe Biden helped organizations like Crisis Services to continue operating by introducing the Violence Against Women Act in 1990. He went on to focus on awareness and prevention of dating violence against young women, the most at-risk group.
With federal support in jeopardy, agencies like Crisis Services will rely more on state funding and local support. Layoffs have already affected operations, causing them to cut back on services which were supplementary to their core mission, supporting rape victims. In response to these challenges, benefits like Saturday's Don't Grab My Pussy Buffalo are popping up.
---
Cam-passion
Cam has a reputation for bringing energy into her work, going back at least as far as her days as a Righteous Babe intern in the early 2000s. Working under the mantle Ani built might come as a surprise to anyone who has seen her CD collection, which looks more like CBGB than Babeville. We talked at length about how misogyny, racism, greed, and xenophobia are all bedfellows. In spite of the inherent problems with alternative music scenes, women like Cam and I have found a place at shows. She even put together for us a female-fronted hardcore recommendation list!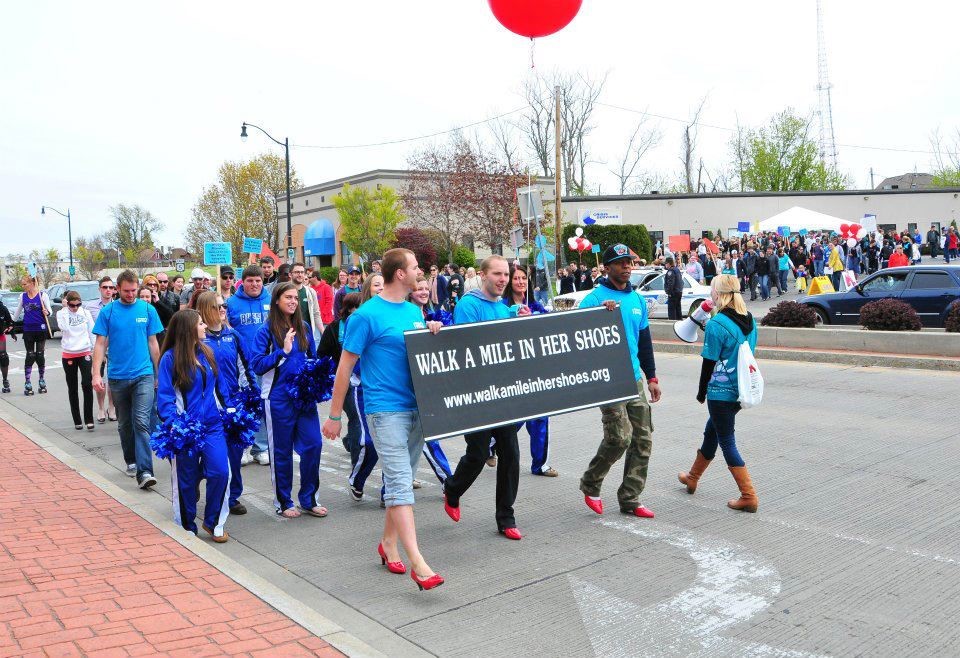 It's her job to yell about the patriarchy and she doesn't hesitate to take her work home. Cam lives by her convictions and doesn't leave her work at work and beliefs at home. Buffalo is fortunate to have capable and passionate people like Cam and the staff at CS working 24/7 on our behalf. She's not afraid to have those difficult conversations, like explaining rape culture to people who balk at the idea rape is preventable by people other than women. If your agency should be so lucky to liaise to crisis services, the least you can do is use her job title and not call her, "the rape girl."
Hardcore punk shows are a testosterone zone that fancies themselves a space by and for misfits but thinking back on our long acquaintance, I can think of many times we could have advocated better within the scene that introduced us. But it's never too late to keep speaking out against everyday sexism and systemic injustice. A devout straightedge vegan, she's engaged with cultural icons like Cro-Mags front-man John Joseph, the author and legendary front-man who blocked her on Twitter following a debate about a woman's right to choose. In 2017, she's after the Cheeto-colored ring; being blocked by President Elect Trump. Check out Cam's required listening list right here on Qween City.
---
If you want to be amazing like Cam, get involved. There are volunteer opportunities for both hospital advocates and crisis hotline counselors. Volunteers receive all necessary training, and always work with a staff member. Make Crisis Services your Amazon Smile beneficiary and support their regular events like Men Who Cook and Walk a Mile in Her Shoes. Speaking of, did I mention I'm hosting Don't Grab My Pussy Buffalo? Cam will be there!