I've never reviewed a book before. The very act of reviewing art has always seemed like a bit of a disservice to the function of art; art asks for nothing more than to exist. I'm sure someone hella wiser than me has said that before; hell, maybe I read it in a book somewhere. But when author Alycia Ripley reached out to Qween City with a lovely introduction and an offer to send us a copy of her latest effort, Wind over Tide, of course I said "Sure!" After all, what are the perks of a "content creator" if not for all of the free art!?
Wind over Tide is a series of letters the author wrote to her deceased stepfather over the course of the year after his passing. I was drawn in immediately. I've done this.
When Angel died, I wrote her little asides in the days and weeks following — #LetterstoAngel. If I'm being honest, they were almost certainly about dudes. A dude, multiple dudes, whomever was in my mind and fucking around with it at the time. Alone in Buffalo after moving 600 miles away from my previous adult life and all of the people I had known for a decade. No one to tell of these hilariously awful OKCupid dates or the heartache I still felt for past recent loves. No one to really talk to about my new life back in my hometown after a decade removed. No one to commiserate with about the fledgling comedy scene of Buffalo I had slipped into deftly, the nuances of which only Angel could appreciate. #LetterstoAngel.
But, as I gained a foothold in the artspazz community here, and my circle of acquaintances grew, including my circle of girlfriends, my letters stopped. Once in awhile, during an especially sloppy late night, I might have tagged her in a Facebook status (still do, let's be honest), with a link to a Morrissey song (always from Viva Hate). Once in a great while. The letters, however, stopped.
Alycia wrote to Joe every week for a year. She sat down at a desk (or maybe her iPad over a glass of wine at a French restaurant in downtown Buffalo at happy hour, who's to say… Well, she is, I suppose), and crafted emotions into words. She told Joe about an outing with friends that was with an emptiness, yet comfort. She reminded him of events from her childhood, when they went to that department store to buy her mother a birthday present, or when they took the convertible to Dairy Queen. She asked him to join them for Thanksgiving that year, as it just wasn't the same without him. She described, succinctly and starkly, the blackness that surrounds everything, now. There's something about this summer, the back patio, the pool, the side gardens, that all feel quiet and still.
The body of these letters, one a week for a year, tell of a life. A life of an unassuming, remarkable man, and a girl who grew into a woman under his tutelage. A girl who grew up to be an author, just as she had always dreamed about, just as she always talked with Joe about.
Alycia is a fiction writer, this being her first non-fiction, first-person effort. I assume it is no effort at all to write (talk) to a beloved, however. It's just what one does when it feels like a lifetime is not even slightly long enough to talk, and talk, and talk.
"Losing you was something I couldn't process. That's probably why I began writing these letters — to keep you here somehow."
We had a chance to email-chat with Alycia recently, who gave us the scoop on her work, life, and Joe.
---
Can you give me a brief timeline of your writing career & short bio to start?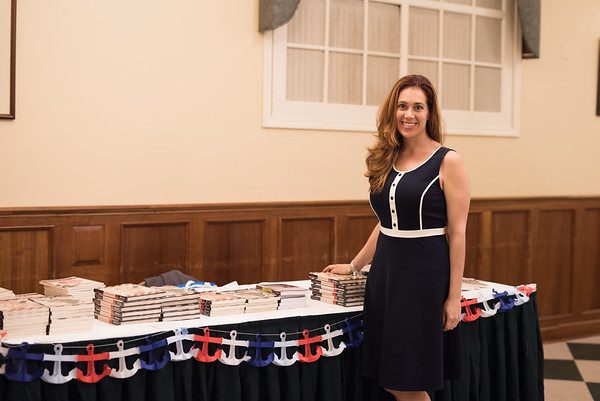 From the time I was very small, I wrote stories and treatment ideas for films. Born and raised in Buffalo, NY, I went to Mt St Joseph's Academy for elementary school and the Buffalo Seminary for high school, at which time, through the help of an English teacher, my first story was published when I was 15 years old. I continued having stories published throughout high school, some of which will soon be compiled into an upcoming collection. I graduated from Syracuse University before moving to New York City and receiving my MFA in Creative Writing from New York University. I worked at Sothebys, Rolling Stone magazine, and have for written in a PR respect for clients in diverse fields — fashion, art, music, etc. My first novel, Traveling With An Eggplant, was published in 2006. Soon after, I began booktouring while living and working in Hawaii and Los Angeles. In 2011, The Final Alice, the first book in a planned trilogy was released and in 2014 its sequel, Alice's Army, was released. The trilogy is thought-provoking and an adult good vs. evil story — I'm thrilled that so many book clubs use it and are interested in having me come speak and answer questions.
How does Buffalo figure into your writing, if at all?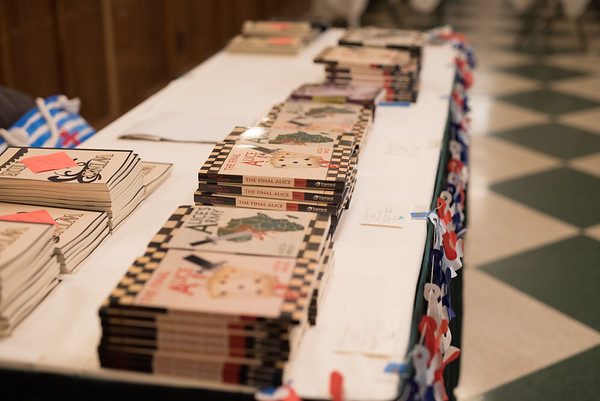 It hasn't until my latest book, my first non-fiction, Wind over Tide. The main character in Traveling With An Eggplant is from Canada, which factors into her character and the plot and why she's working in New York City as an adult. In the 'Alice' books, the main character is from Florida, which also has importance in the latter half of the books. I hadn't moved back to Buffalo until recently, which may have had something to do with its recent relevance. An upcoming book project, Freezer Queen, is inspired by my experiences working for a marina downtown. But Wind over Tide surprised me with its urgency and we decided to release it before the last book in the 'Alice' trilogy. Although they never married, my mother was with my stepfather since I was 11 years old and he was a huge part of my life. The book is made up of a series of letters I wrote him during the year after his sudden death. Its purpose is grief therapy for others, for memoir, and became as well a time capsule of growing up in Buffalo in the '80s and '90s.
While you were writing these letters to Joe, did you initially or eventually envision turning them into an anthology, or was it only after you could see them as a body of work in their entirety?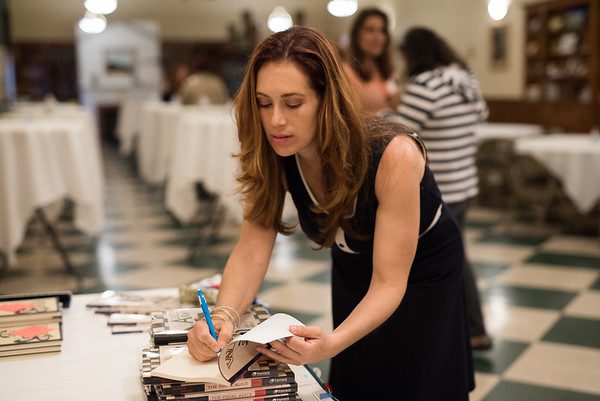 They were never intended for publication. A few editors happened to glance through them and commented that they felt they'd make a powerful compilation that could aid other people through their own grief or difficult memories of childhood. I declined multiple times. But I realized they were right — that allowing people to read this personal conversation which serves as a rumination over various points in my past and posing them against present and future, readers could be helped not only with grief but in finding their own creative way to process loss. Writing letters to Joe was the easy part. Allowing other people to read them was a nerve-racking and vulnerable experience but one that helped me to grow and understand how chapters of my life, some that were favorites, some anything but, have served as creative and emotional fuel.
I noticed that especially in the last several letters you made water analogies. Was this a theme that emerged organically, or did you find yourself drawn to a water theme after some time had passed?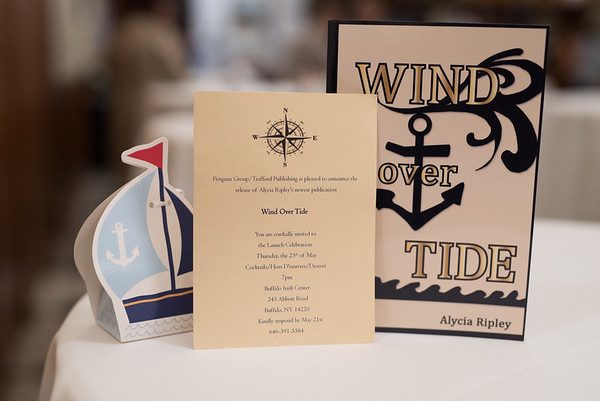 It absolutely emerged organically. I knew I was interested in calling it Wind over Tide because of the nautical term meaning the most difficult sailing conditions imaginable — short and heavy seas combined with heavy winds — that well-represent the year in which I wrote the letters. But it wasn't until I began re-reading large chunks of the letters that I noticed how many references there were to water and drowning and anchors as symbols with dual meanings. I was honestly surprised but happy — as a writer, synchronization makes it all worthwhile, these moments we don't plan that absolutely flesh out the narrative and reiterate symbolism and themes.
Did writing the letters help you to find closure with your loss?
I wouldn't say closure, but more expanded my idea of what talking to him would be like from this point on. That writing the letters was no longer necessary, I just needed to alter my way of thinking about talking to him. It did bring closure to my outdated self-concept, an unhealthy and self-defeating way of thinking about my life and future. I learned to internalize his confidence in me and move forward with that mindset.
What are you working on right now? Do you have anything on the horizon you'd like to mention?
I'm currently finishing What Alice Found, which will be the final installment in the trilogy. Readers have been patient with me delaying part three until Wind over Tide was released, and I hope for it to be released next year. Another project, and one very important to me, is the aforementioned Freezer Queen, a fictionalization of experiences I had last summer working at a marina, with some Buffalo history thrown in for depth and plot connection. It has many elements of an '80s comedy and romance but, then again, my version of a romance will be as unconventional, funny, and unpredictable as my readers would expect. And, if all goes as planned, this will be the first book of mine in which no one dies or is killed. That in itself, is a departure for me. 🙂
Connect with Alycia Ripley on the socials (FB & Insta, and her site) and see her in person 4 p.m., Thursday, August 31, at Barnes & Noble on Transit Rd. in Clarence.